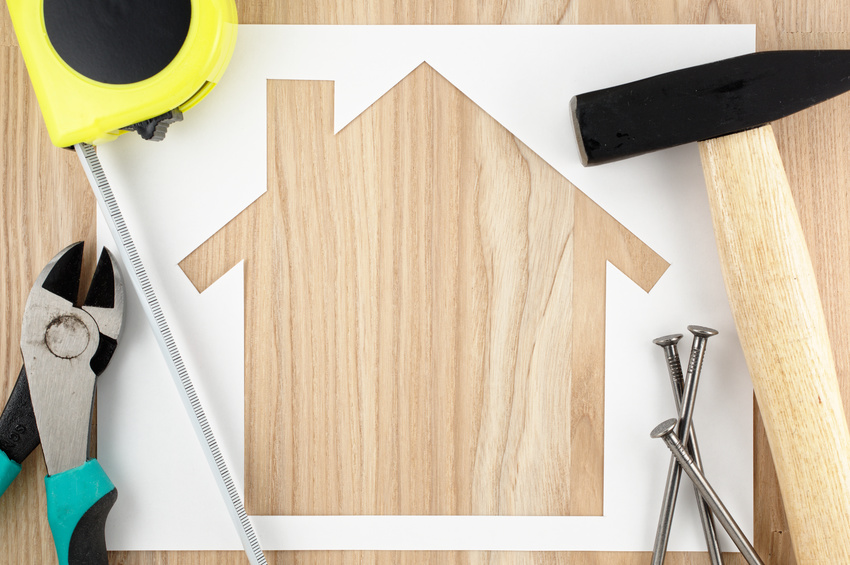 Renovating is an excellent way to update the look and feel of a home, while possibly adding to its value. however, the process can be just as stressful as moving to a new home, says Adrian Goslett, Regional Director and CEO of RE/MAX of Southern Africa. He notes that while the task can be daunting, there are several methods that can be used by homeowners to reduce the potential stress caused by a renovation project.
"Regardless of whether it is updating the kitchen or adding another room, a renovation project can be disruptive and frustrating to daily family life. Having parts of the home turned into a construction site can be restrictive, added to that there is also often an entire crew of contractors creating congestion. A once peaceful home is turned into a noisy, busy, work site that can no longer be called an oasis," says Goslett. "Before any renovation project is started is important to get the family prepared by having a solid plan of action so that everyone remains on good terms. When the basic aspects of daily life are not readily available people can get irritable and home life can become difficult. This plan of action should deal with issues such as where everyone will sleep, shower and eat during the renovation if the project affects these areas of the home."
In cases where the renovation project affects the entire home, if possible, it would be best to make arrangements to stay somewhere else until the project has been completed. Although moving out will mean that the homeowner will not have to deal with the dust and disruption, it comes with its own set of challenges and will also require a fair deal of planning. "While moving out is a good option, people often don't because it is an additional expense on top of the renovation budget. It is also a great deal of effort to move out of the home on a temporary basis, only to move back in once the renovation is complete. Most homeowners would rather stay in their own home and just deal with the disruption," says Goslett.
From the outset of the project, the homeowner should set some ground rules that will help everyone to deal with the situation better. An example would be asking the contractor to do a daily clean up after they have finished working. To some degree, this will allow the family to gain normal functionality during the evenings. While not always feasible, ideally at least one room and bathroom should be kept fully functional throughout the process.
"An extremely difficult room to do without is the kitchen, so if this is the space being worked on it is imperative to have a backup. This is when a camping stove or braai area will come into its own as an alternative way for the family to still enjoy a meal together. Another option is takeout food, which addresses the issue of washing up afterward. If the family has a caravan, it might be worthwhile using this as an alternative until the dust settles," suggests Goslett.
It is important to remember that the situation is only for a limited time and the result is an improved living space for the family to enjoy. Keeping your eyes on the prize will make it easier to deal will the current state of affairs and will reduce stress levels to some degree. "While the process of renovating may be uncomfortable at times, it is essential to bear in mind that the renovation project will make the home more comfortable for the whole family when all is complete," Goslett concludes.