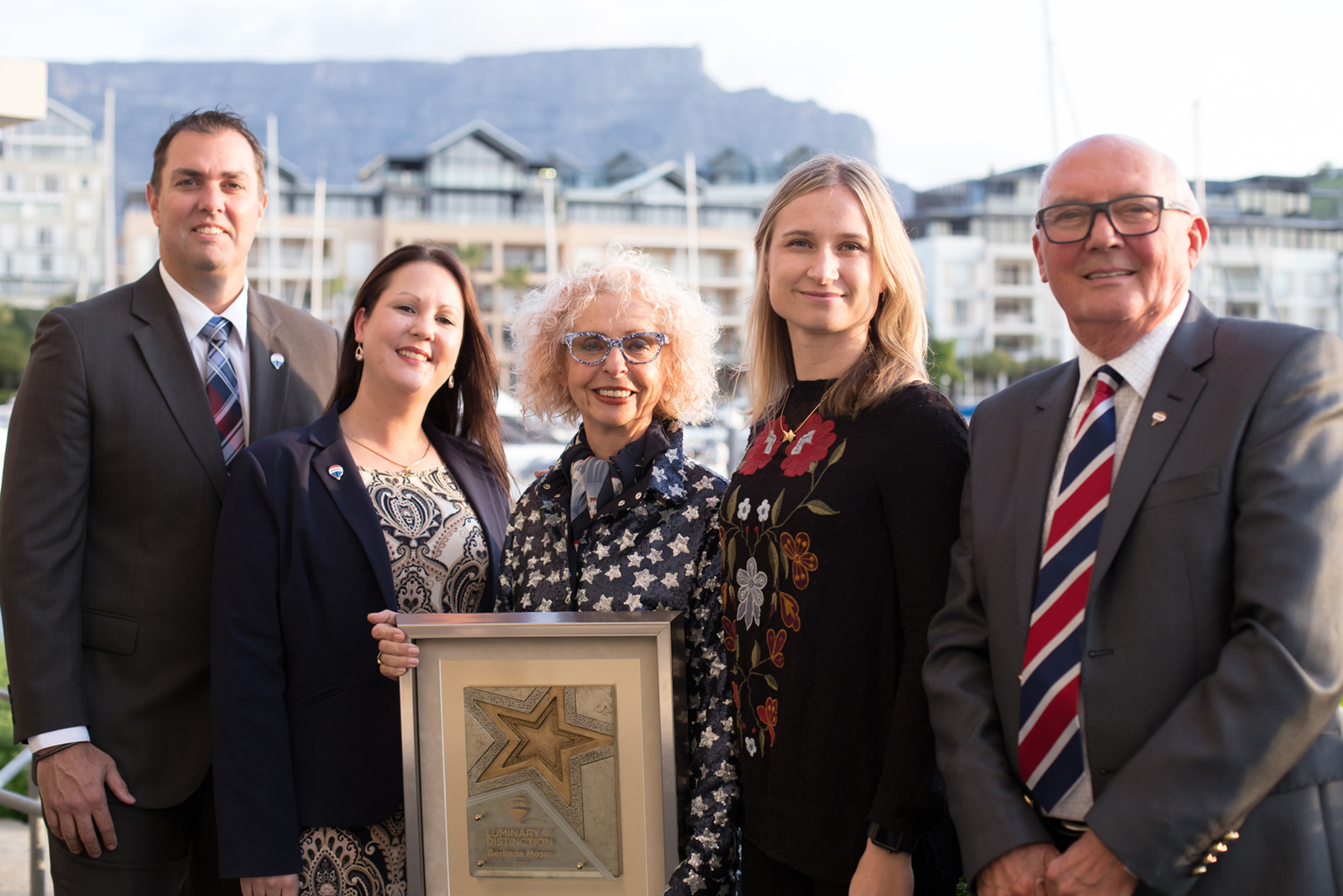 Renown Brazilian football player Pele once said: "Success is no accident. It is hard work, perseverance, learning, studying, sacrifice and most of all, love of what you are doing or learning to do."

Broker/Owner of RE/MAX Living in Cape Town's City Bowl and Atlantic, Gerlinde Moser, is the definition of success. With a passion for people and real estate, she has worked her way up to become Cape Town's leading property personality for investment in the City's premier residential areas. She is also the first real estate professional within Southern Africa to be awarded the Luminary of Distinction, the highest distinction of three career awards given by RE/MAX International. In fact, she is only one of two people outside of North America and Canada to receive the award.

The career requirements of the award include a minimum of 20 years' service with RE/MAX. Associates who receive the award must also have already received both a Hall of Fame and Lifetime Achievement awards. Currently, only 55 people in the world have received the award, a mere 0.05% of the over 100 000 strong RE/MAX network around the globe.

Adrian Goslett, Regional Director and CEO of RE/MAX of Southern Africa, says: "Gerlinde's achievement is remarkable and we are proud that an associate from our region has reached such heights in their career. RE/MAX of Southern Africa has proven that we have some of the top real estate professionals in the industry and can compete on an international level."

While she had been a successful real estate business owner in her own right, Gerlinde encountered the RE/MAX brand in the US on her travels around the world. Coming from a more traditional real estate setup, she liked the different type of business model the brand offered real estate professionals – one of the first of its kind in the industry. When the brand finally made it to South African shores in 1995, Gerlinde became one of the first to join as a Founding Broker/Owner.

"The RE/MAX brand had an international presence that could be used as a tool to enhance my business. From Alaska to China and from South Africa to Vienna, you find the same balloon – a symbol that has become synonymous with service excellence in the real estate sector. The brand itself is a powerful tool for attracting buyers and sellers to a quality service," says Gerlinde. "I focus on the highest level of care for all my clients to provide outstanding service and results in their property investment portfolios."

Speaking of her passion for real estate, Gerlinde says: "It is very rewarding to be able to see people fulfil their dreams. As real estate professionals, we have the privilege of being a part of someone's journey to achieving their goals and making their aspirations a reality. As a business owner in this industry, it is also rewarding to see my agents be successful in a profession that is highly demanding."

Outside of her real estate endeavours, Gerlinde promotes the importance of the community building philosophy. She does this by supporting local schools, nursing homes, heritage societies, neighbourhood security programs, the Reach for a Dream Foundation, the Cape Philharmonic Orchestra, the Cape Town Opera, Public Parks, Animal Rescue, Wild Life programs, recycling and energy saving programs. "Finding ways to enhance the community is beneficial to everyone. After all, we not only work here, we live here too," Gerlinde concludes.